April 16, 2018
Del Mar, CA… The Del Mar Fairgrounds' Infield Pavilion will be transformed into a candy land of delight for one magical evening on June 7, 2018 for the exclusive Don Diego Gala at the "How Sweet It Is!" San Diego County Fair.
Individual tickets at dondiegoscholarship.org are $275, with a $25-per-ticket discount if purchased by May 21, 2018. Sponsorship opportunities are still available.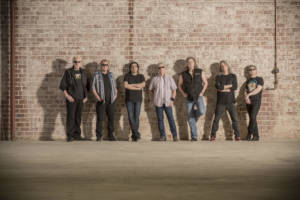 A colorful cornucopia of sweet treats awaits guests, beginning with all day preferred parking, hosted cocktails starting at 4:30 pm, and a mouth-watering gourmet dinner of grazing and grilling small plate selections plus champagne and delectable desserts.
Guests will mingle with a Who's Who of San Diego society and meet the Class of 2018 Don Diego college scholarship recipients. The students will be presented in a brief program before the Gala culminates in VIP stagefront seating in the Corona Grandstand for the performance of the iconic classic rock band, Kansas.
A live auction will feature a case of Gold Medal wines, Blue Ribbon lamb, Grandstand stars-autographed guitars, other unique items and once-in-a-lifetime surprise opportunities. Elite sweet swag will make the evening memorable and complete.
Executive Director Chana Mannen states, "The annual Don Diego Gala celebrates our scholars and recognizes generous donors who enable these idealistic students to pursue their college and career goals. The 2018 Gala is already in hot demand, so we encourage people to buy tickets now before the event sells out."
The Don Diego Scholarship Foundation was named for Don Diego, AKA Tom Hernandez, who served as the Fair's welcoming goodwill ambassador from 1947-1984. To date since its inception in 1986, the Foundation has awarded approximately $862,000 in scholarships to 204 students and in agriculture education grants. More information is at dondiegoscholarship.org and facebook.com/DonDiegoScholarship.