Make A Donation
With Your Support
Don Diego Scholarship Foundation can continue to provide scholarships to more future leaders of our community.
Make A Donation
Welcome, Friends!
I am delighted to serve as Chairman of the Don Diego Scholarship Foundation.
As a competitive equestrian on the horse show circuit, a grower of flowers and fruits on my Rancho Santa Fe farm, and a San Diego business entrepreneur, I have a strong connection to agrarian pursuits and a commitment to rewarding the immense work ethic demonstrated by our annual college scholarship recipients. Many become leaders in the agricultural community. All are helping to build a better San Diego, a better America and a better world.
Over my many years of serving on the Don Diego Board, I have been pleased to work with our dedicated members to help grow our Foundation. Thanks in large part to the generosity of donors, we have expanded the number of scholarships and total monetary awards, now offering 35 annual scholarships in six categories totaling a record $73,000.
I invite you to learn more about our activities and opportunities, and to get involved with our pursuits. Thank you for your support!

Roxana Foxx, Chairman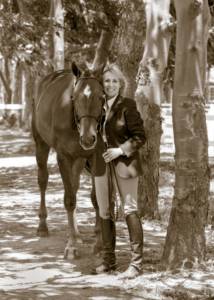 The Don Diego Scholarship Foundation promotes education in a fair and fiscally sound manner by providing scholarships to deserving San Diego area graduating high school seniors and graduates who are associated with activities at the Del Mar Fairgrounds, including the San Diego County Fair. The Don Diego Scholarship Foundation also provides grants for agricultural education.
Roxana Foxx, Chairman
Karen Tanz, Vice Chairman
Tim Fennell, President
Juanita Hayes, Secretary
George Karetas, Treasurer
Lisa Barkett
Leslie Barone
Sandra DiCicco
Alyson Connelly
Glenn Drown
Chair Emeritus Paul Ecke III
Susan Farrior
Jack Ford
Joe Harper
Lee Haydu
John Hoeflich
Chair Emeritus Jon Liss
Kathlyn Mead
Donald Mosier
Russ Penniman
Dee Prestininzi
Chair Emeritus Allan Royster
Frederick Schenk
Steve Shewmaker
Pierre Sleiman
Alysha Stehly
Bob Vice
Chana Mannen, Executive Director
Dave Barham
Edmund and Inez Burke
Charity Fair Horse Show
Del Mar Thoroughbred Club
Paul Ecke
Ray Harmon Family Foundation
Mr. and Mrs. Eugene Klein
Mr. and Mrs. Warner Lusardi
Ben Osher
Sheila and Patrick Rose
Mr. and Mrs. Robert Spanjian
Mr. and Mrs. Richard Spanjian
Mr. and Mrs. Donald Stone
San Diego Gas and Electric
Mr. and Mrs. Morris Sims
Southern California Edison
Watt Industries