SEPTEMBER 2020 SCHOLAR SPOTLIGHT
2011 Don Diego Recipient Daniel Menno Builds His Dream Career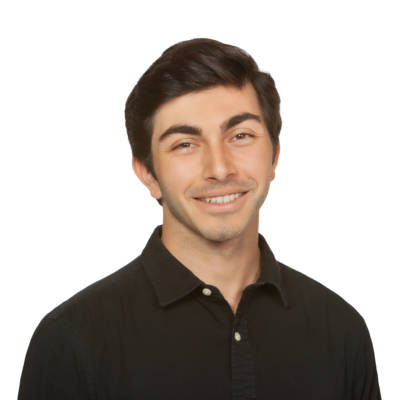 Engineering his success began early for San Diego's Daniel Menno, who has risen energetically in his field to now serve as a Project Engineer for renowned DPR Construction in New York City. Daniel's enterprising spirit, exceptional work ethic, and wizardry in juggling priorities propelled him to the top of his University High class, where he graduated with a 4.41 GPA; to success in his summer restaurant job as one of Del Mar Racetrack's youngest employees; and to a $5,000 Don Diego scholarship that supported him as he pursued a B.S. in Architectural Engineering at Cal Poly SLO. He fast-tracked academics to graduate in 2015 while working multiple jobs, tutoring, and volunteering.
"The scholarship enabled me to dig deeply into my first year at Cal Poly without having to incur debt," recalls Daniel, who has steadily progressed; serving initially as a structural design engineer before obtaining his current dream job managing several scopes of work simultaneously. A committed humanitarian, he has volunteered with Habitat for Humanity and provided disaster relief in Haiti.
Upon receiving the 2011 Don Diego scholarship, Daniel said, "I have learned that working hard truly does pay off; an ethic I will take with me to college and apply to my career."
Over the past decade, Daniel Menno's work ethic has paid major dividends. He is building a great future for himself and a better world for us all.