May 18, 2022; For Immediate Release
Contact: Ashley Colburn, Executive Director, Don Diego Scholarship Foundation
858.792.4210; acolburn@dondiegosf.org
Guests attending Don Diego Scholarship Foundation's exclusive June 24, 2022 Gala at the San Diego County Fair will be thrilled to experience the debut event at Del Mar Fairgrounds' fantastic new venue: The Center.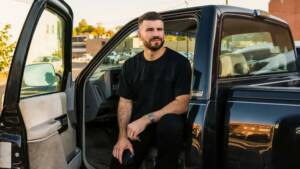 Tickets at dondiegoscholarship.org are $350, with a $50 per ticket discount if purchased by June 13th. Gala-goers enjoy all-day preferred parking so they can come early and enjoy the return of the Fair.
Beginning at 4 pm in The Center, the Gala will feature a hosted wine and beer bar, gourmet food stations, a tribute to retiring Executive Director Chana Mannen, and a live auction; all culminating in VIP Corona Grandstand stagefront seating for country music performer Sam Hunt. Country western attire is suggested.
The Gala will present Don Diego's 2022 college scholarship recipients sharing $55,000 in awards. The 18 high-achieving students from throughout the San Diego area will mingle with guests, meet donors, and be feted for their accomplishments.
Don Diego Chair Juanita Hayes states, "This year's event is very special as we reunite and celebrate after the pandemic paused our on-site events in 2020 and 2021. We look forward to a large, enthusiastic crowd and encourage people to buy tickets before the Gala sells out."
The Don Diego Scholarship Foundation was named for Don Diego, AKA Tom Hernandez, who served as the Fair's welcoming goodwill ambassador from 1947-1984. Since its inception in 1986, the Foundation has awarded $1,276,844 in scholarships to 362 students and in agriculture education grants. More information is at dondiegoscholarship.org and facebook.com/DonDiegoScholarship.