OCTOBER 2020 SCHOLAR SPOTLIGHT
Yes, Top 2016 Don Diegan Yessica Valentin is Positively Amazing!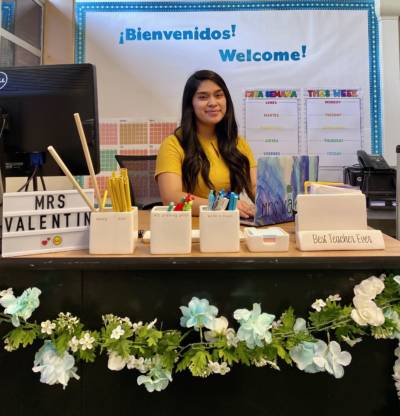 Yessica (Vargas) Valentin's first name epitomizes positivity in pursuit of educational excellence. The first three letters spell "Yes." The next two (sí) mean yes in Spanish. Her moniker perfectly fits this newly-minted, dual-immersion teacher in Vista Unified School District, which nurtured her and her eight siblings.
Yessica has been involved with agriculture and inclusive education from a young age. She joined FFA as soon as she was eligible and persevered despite financial hardship. Upon winning the $10,000 scholarship, she confided, "This money will change my entire university experience. I realized my passion for teaching by helping struggling migrant education program students. I am thankful for all who helped me and eager to give back to my community."
After graduating from CSUSM in an accelerated three years, this first-gen college student swiftly earned a bilingual elementary teaching credential and attained a sought-after position, where she quickly had to pivot to teaching virtually.
Yessica fulfills the praise and promise of a recommender who said, "This young woman exemplifies the exceptional character our country thirsts for in our leaders."