June 4, 2018
Del Mar, CA… Billed as "A Night of Sweet Treats Under the Stars," Don Diego Scholarship Foundation's June 7, 2018 Dinner and Concert Gala at the "How Sweet It Is" 2018 San Diego County Fair did not disappoint. From the minute Gala-goers entered the whimsical Fair entrance, then walked into the candy land-decorated Infield Pavilion devoted exclusively to them, met and mingled with scholarship recipients, enjoyed gourmet small plates, and ended the night with VIP Grandstand seating at the Kansas concert, they were treated to an evening beyond compare.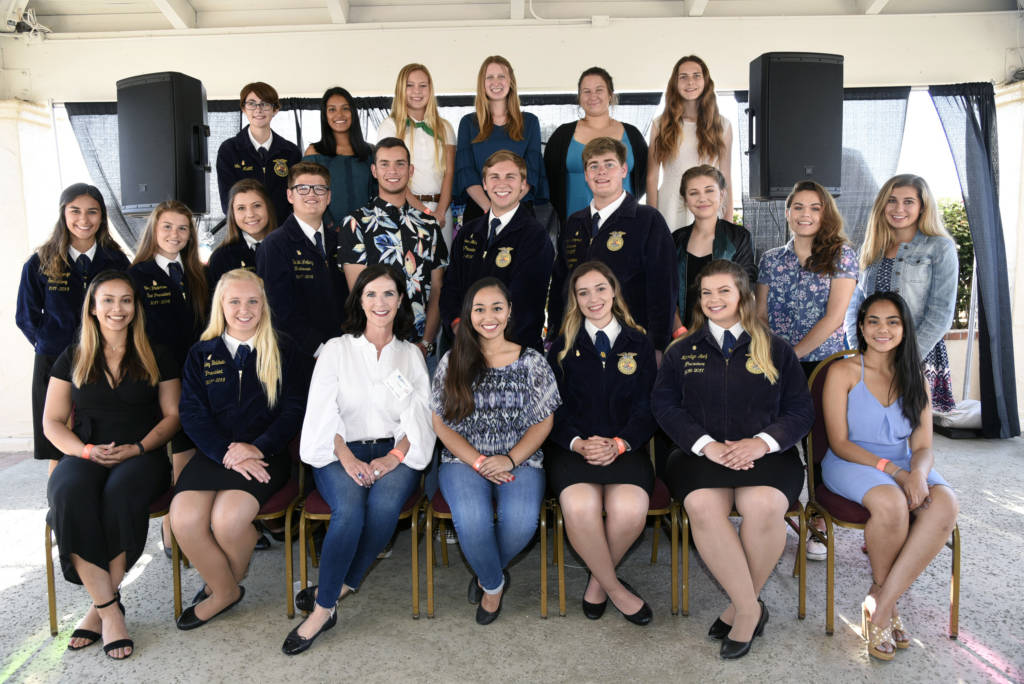 Executive Director Chana Mannen relates, "The genuine stars of the night were our amazing 2018 Scholars, who together share $72,500 in college scholarships. Also in starring roles were Gala sponsors, guests and auction donors whose support enables these 30 ambitious students from throughout the San Diego area to matriculate at highly regarded colleges around the country in pursuit of their career goals."
Displaying a maturity reflecting their selection in a highly competitive year, students made it a point to find and thank individual Board members for their generosity.
In a brief program, Vice Chairman and Gala emcee Karen Tanz introduced the students, each of whom shared their college and major with the crowd. Spontaneous applause rose up as the students recited their ambitions to become veterinarians, biochemists, agriculture educators and other professionals in diverse fields.
Board member and exuberant auctioneer Frederick Schenk ramped up the bidding for iconic items and opportunities such as a Blue Ribbon Lamb and a Del Mar Thoroughbred Club horseracing Turf Club membership for two.
The substantial amount of money raised at the Gala will help fund scholarships for future leaders of our community, Mannen says. "Our overarching goal is to build a better San Diego and a better world, one Don Diego scholarship at a time."
Photos and event highlights are at dondiegoscholarship.org and facebook.com/DonDiegoScholarship.
The Don Diego Scholarship Foundation was named for Don Diego, AKA Tom Hernandez, who served as the Fair's welcoming goodwill ambassador from 1947-1984. To date since its inception in 1986, the Foundation has awarded $938,500 in scholarships to 234 students and in agriculture education grants. More information is at dondiegoscholarship.org and facebook.com/DonDiegoScholarship.