March 2, 2019
Del Mar, CA … First up on KOCT's March 2019 "Oceanside Spectrum" show is Don Diego Scholarship Foundation!
The lively feature, which airs throughout March on TV and on-demand at www.koct.org, highlights Don Diego's 2019 scholarship program offering 28 college scholarships totaling $66,000 to students who reside in the San Diego area and have participated in the Fair or other activities associated with the Del Mar Fairgrounds.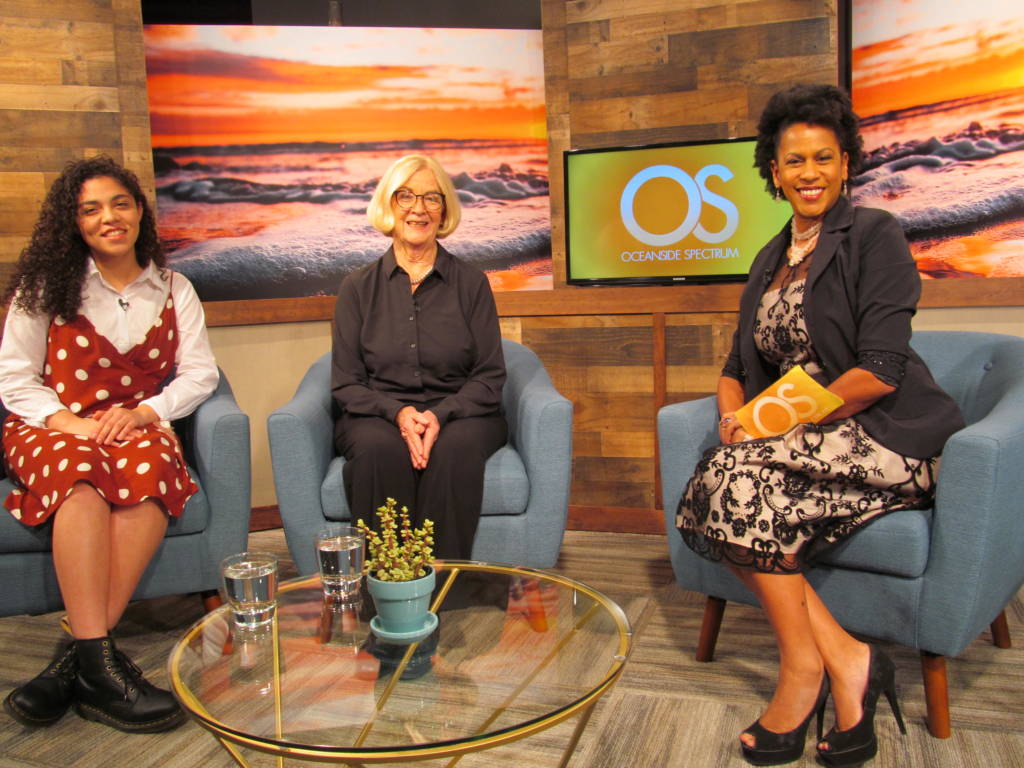 Oceanside Spectrum host Kellie Davis interviews Don Diego Executive Director Chana Mannen and 2018 Employee category recipient Victoria Navarro. Victoria began her multiple-year Fairgrounds tenure at age 14 picking up trash at the Fair. She relates, "I learned a good work ethic, earned money and made many friends." Victoria currently attends Palomar College on her way to majoring in Kinesiology at Vanguard University.
"Victoria exemplifies the high caliber of student Don Diego is pleased to support," says Mannen. "We thank KOCT for showcasing our scholarship program and encourage college-bound students to check out guidelines and apply before the March 18, 2019 deadline at dondiegoscholarship.org."
The Don Diego Scholarship Foundation was named for Don Diego, AKA Tom Hernandez, who served as the Fair's welcoming goodwill ambassador from 1947-1984.
To date since its inception in 1986, the Foundation has awarded nearly $975,000 in scholarships to 232 students and in agriculture education grants. More information is at dondiegoscholarship.org and facebook.com/DonDiegoScholarship.