5/17/11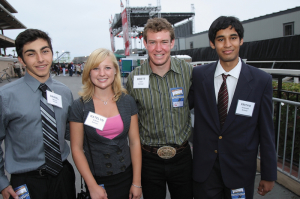 THE DON DIEGO FUND AWARDS $5,000 COLLEGE SCHOLARSHIPS TO FOUR STELLAR HIGH SCHOOL SENIORS
Del Mar, CA …      The Don Diego Fund has awarded $5,000 college scholarships to four outstanding, college-bound, San Diego County high school seniors. The Fund annually provides scholarships to youth who have been associated with activities at the Del Mar Fairgrounds and who plan to pursue higher education.
Each $5,000 scholarship is awarded to a student in one of four categories, This year's recipients/categories are: Katelyn O'Brien, FFA; Brett Huff, 4H, Daniel Menno, Employee; and Prithvi Undavalli, Exhibitor. The students will be recognized at The Don Diego Fund's Doobie Brothers Dinner and Concert Gala taking place at the San Diego County Fair on June 21, 2011. Ticket packages are still available at several levels, including individual tickets for $150. For details, see www.dondiegofund.org.
A selection committee comprised of Don Diego Board members chose the winning recipients after conducting panel interviews with impressive finalists culled from dozens of applicants. Executive Director Chana Mannen states, "The selection process is rigorous, comprehensive and competitive. Prospective recipients are evaluated based on many criteria, including academics, school activities, community service and motivation to succeed. Each year's group is extraordinary and each student is so deserving; the Don Diego Class of 2011 is certainly no exception. Their schools, talents and fields of interest vary, but these four students share a passion for excellence and a wholehearted focus on their future."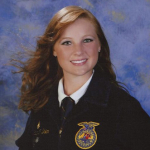 Katelyn O'Brien graduates from Escondido High with a 3.95 GPA and a willingness to work hard at her studies and a job so she can contribute financially to her education at Cal Poly San Luis Obispo, followed by graduate school at UC Davis. She intends to become a veterinary surgeon and open her own clinic. Katelyn has raised market animals, receiving numerous blue ribbons at the San Diego County Fair, but confides that it's her longtime love of horses that "helped guide me in my choice of an Animal Science major and improved my leadership abilities. Through horses, I have discovered the love of competition and the drive to succeed." She recently captured ninth in the world at the Morgan junior championships. Escondido high FFA Advisor Marc Reyburn heralds Katelyn as "a natural leader, well-rounded individual and very responsible young scholar."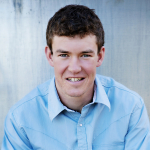 Brett Huff of Ramona will venture to Sioux Center, Iowa to attend Dordt College and major in Agriculture/Animal Science after graduating with a 3.85 GPA from Christian High in El Cajon. A champion pole vaulter who also participates in soccer, football and track, Brett learned to soar over obstacles at a young age when he used "endurance and perseverance" to overcome dyslexia. He has been engrossed in 4H since the age of nine, when he recalls, "my love for raising animals was sparked." He notes, "Through 4H, I have grown in leadership, advanced in animal husbandry and developed a desire to make agriculture my career." Brett already has that mindset; in fact, this exuberant young man says his favorite part of showing swine, sheep and beef at the Fair is "staying up late loading animals with the staff."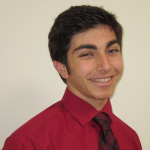 As one of Del Mar Racetrack's youngest-ever employees, Daniel Menno learned, "Working hard truly does pay off; an ethic I will take with me to college and apply to my career." Assistant Banquet/Restaurant Manager Brian Conrad praises Daniel as "a responsible and mature young man; an asset to my staff." This commendation is shared by others who recommended him, reflecting Daniel's ability to focus on the task at hand and juggle priorities. After graduating 29th out of a class of 432 from University City High with a 4.41 GPA, he plans to major in Architectural Engineering at Cal Poly San Luis Obispo, where he will no doubt work hard, race to the top, obtain a great job and fulfill his stated commitment to "make my mother proud."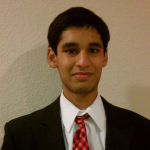 Step aside, Bill Gates, Steve Jobs and Mark Zuckerberg: the new generation has arrived in the person of Prithvi Undavalli, whose computer work already has gone beyond what UCSD Assistant Professor Ross Walker says he has witnessed "of some top PhD candidates." In addition to earning accolades such as "brilliant," a "natural leader" and a "fast learner," Prithvi is a successful entrepreneur who is creator-CEO of T-Tek Computer Repair. He traces his interest in technology to a broken cellphone that he took apart as a young child. He combines this interest with a compassion for the less fortunate and has developed what he says is "a new wireless transmission infrastructure for FM communications devices that could be utilized in underdeveloped countries to transmit vital information." Upon graduating from Torrey Pines High with a 3.98 GPA, Prithvi will take his considerable talents to MIT.
Chana Mannen states, "These four Don Diego Fund winners exemplify precisely what the Fund was created to recognize and reward. We are so pleased to help transform today's outstanding students into tomorrow's successful scholars. We thank our generous donors who make these scholarships possible."
The Don Diego Fund is a nonprofit scholarship program of the San Diego County Fair. It was formed in 1986 as a lasting tribute to Tom Hernandez, who, in the role of Don Diego, served as the legendary goodwill ambassador of the Fair from 1947 until his death in 1984. To date, the Fund has awarded $556,000 in scholarships and grants, helping 130 students pursue higher education. The Fund welcomes sponsors at diverse monetary levels, providing recognitions and benefits at all levels. Please visit the website for more information or email cmannen@sdfair.com.