5/19/10
DON DIEGO FUND AWARDS TOTAL OF $23,000 IN COLLEGE SCHOLARSHIPS TO FIVE SDC HIGH SCHOOL SENIORS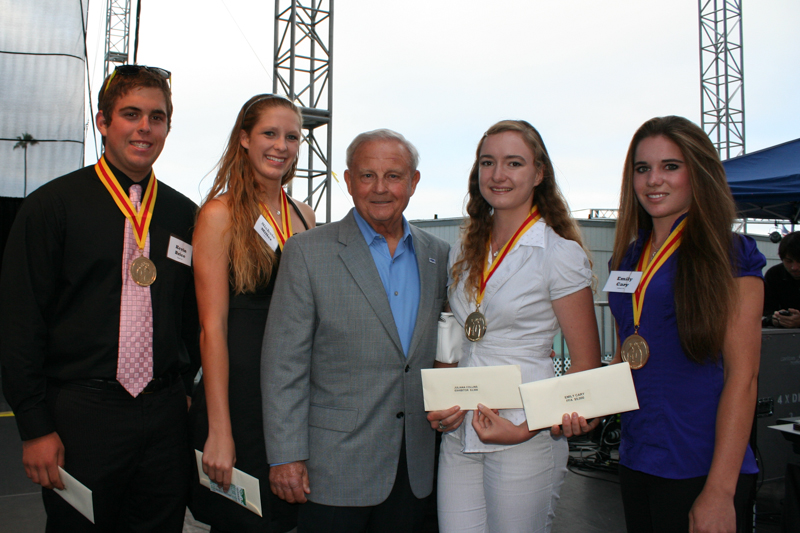 Four $5,000 Scholarships and One $3,000 Scholarship Will Enable These Outstanding Students to Pursue Their College and Career Goals
Del Mar, CA …      The Don Diego Fund has awarded $23,000 in college scholarships to five outstanding, college-bound high school seniors. Each year, the Fund provides financial support to deserving San Diego County youth who have been associated with activities at the Del Mar Fairgrounds and plan to pursue higher education.
Each $5,000 scholarship is awarded to a senior in one of four categories. The 2010 recipients and categories are: Emily Cary, FFA; Kevin Brice, Employee; Holly Rogers, 4-H; and Nichole Miller, Exhibitor. In addition, Juliana Collins, Exhibitor, received a $3,000 scholarship. The students will be recognized at The Don Diego Fund's Julio Iglesias Dinner-Concert Gala taking place at the San Diego County Fair on June 25, 2010. Ticket packages are still available at several levels, including individual tickets for $150. For details, see www.dondiegofund.org or contact cmannen@sdfair.com.
A selection committee comprised of Don Diego Board members Bob Spanjian and Jon Liss and community leader Dean Dunphy chose the winning recipients after conducting panel interviews with 12 outstanding finalists culled from a field of more than 50 impressive applicants. Liss reports, "It bolsters my faith in our schools to read the outstanding applications and meet these amazing students who excel academically and are involved in worthwhile activities."
An Exceptional Crop
In addition to graduating with high grade point averages (GPAs), these students accumulated hours of school activities and community service while garnering diverse honors and amassing exceptional accomplishments. Don Diego Executive Director Chana Mannen states, "The annual scholarship selection process is rigorous, comprehensive and competitive. Prospective recipients are evaluated based on many criteria. This year's crop is particularly exceptional. We believe that the Don Diego Class of 2010 will be successful in their higher education pursuits and advance to careers that make a positive impact upon their community and the world."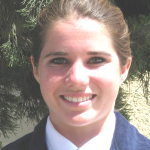 Emily Cary of Alpine is graduating from El Capitan High School, where she has maintained a 4.6 GPA and is graduating seventh in her class of 447. As a pole vaulter with many interests, accolades and great determination, Emily is certain to vault to the top at Cal Poly San Luis Obispo, where she plans to major in Animal Science and then matriculate at the University of California Davis to earn a degree in Veterinary Medicine. "I have wanted to be a vet since I can remember," confides Emily, who has been a participant and a leader in FFA for four years and in 4-H for nine.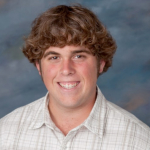 Kevin Brice is a force to be reckoned with, whether teaching blind people how to surf, transforming his Carlsbad family home into a haunted house at Halloween, operating the DJ business he began as a young teenager, winning robotics competitions, mentoring middle-schoolers in an after-school comedy improv program or chasing runaway steers in his Livestock Worker job at the Fairgrounds. In addition to working at the San Diego County Fair for four years, Kevin also serves in the Production Department year-round. After graduating from San Dieguito Academy in Encinitas with a GPA of 4.2, Kevin plans to major in Mechanical Engineering at Cal Poly San Luis Obispo.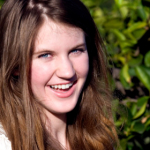 Holly Rogers says, "4-H has helped me become the person I am." Her 4-H leadership and compassionate involvement in many volunteer activities will propel Holly's success as she majors in Fashion Merchandising at the University of California Davis. Holly lives in Fallbrook and is graduating with a 4.03 GPA from Sierra Springs Christian School in Murrieta. Holly reports, "A 4-H sewing project is what first sparked my interest in Fashion Merchandising. Serving as 4-H California State Ambassador has helped me grow as a leader and a citizen. I have evolved into a hard-working, honest and passionate young adult."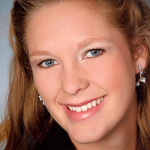 Nichole Miller's topsy-turvy cake earned her a first-place award at a prior San Diego County Fair, where she has been cooking up exhibitor awards for years. "I am very thankful for the opportunity the Fair has provided for me to showcase my crafts and culinary arts," says this perennial winner who confides that even her defeats have helped her: "I learned lessons in sportsmanship and perseverance in the years when I did not place." Nichole is graduating from Valhalla High School in her hometown of El Cajon with a 4.28 GPA. She plans to major in Business Administration at Westmont College in Santa Barbara, and to continue exhibiting at the Fair as an adult.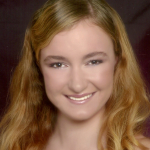 Juliana Collins is a gifted student who is also down to earth, especially in terms of her commitment to the environment. This Carlsbad resident founded the "Make a Difference" Beach Clean-up group at her Carlsbad Seaside Academy, where students and parents do monthly cleanups along the beach. Academy Principal Keith Holley, states, "Juliana Collins is an extraordinary student in a high school where exceptional students are the norm." Juliana plans to use her $3,000 scholarship to major in Creative Producing at Loyola Marymount.
Chana Mannen states, "Our five Don Diego Fund winners exemplify precisely what the Fund was created to recognize and reward. We are so pleased to help transform today's outstanding students into tomorrow's successful scholars. We thank our generous donors who make these scholarships possible."
The Don Diego Fund is a nonprofit scholarship program of the San Diego County Fair. It was formed in 1986 as a lasting tribute to Tom Hernandez, who, in the role of Don Diego, served as the legendary goodwill ambassador of the Fair from 1947 until his death in 1984. To date, the Fund has awarded $536,000 in scholarships and grants, helping 126 students pursue higher education. The Fund welcomes sponsors at diverse monetary levels, providing recognitions and benefits at all levels. Please visit the website for more information or email cmannen@sdfair.com.